StockLight wins best in show at the Sydney collaboration in Fintech conference
June 10th, 2015 - submitted by the StockLight team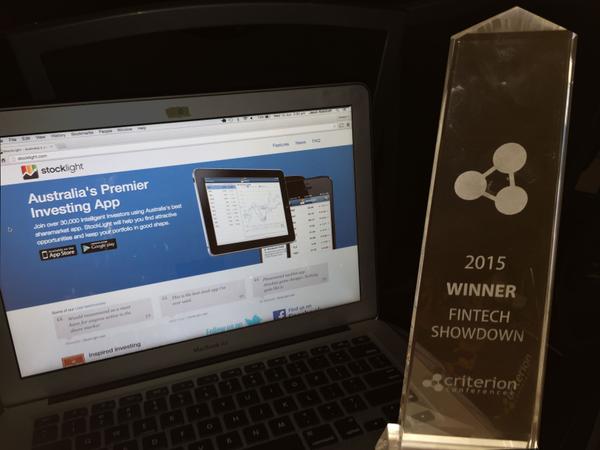 Criterion conferences invited StockLight up to Sydney to participate in their collaboration in Fintech conference and participate in a pitching competition between half a dozen startups adjudicated by venture capitalists Craig Blair of Airtree ventures and Ilan Israelstam of Apex capital.
StockLight was awarded the trophy for best in show based on a combination of traction, presentation, business model and team.
Huge honour for us, thanks for the invitation!