November 17th, 2016 - submitted by StockLight team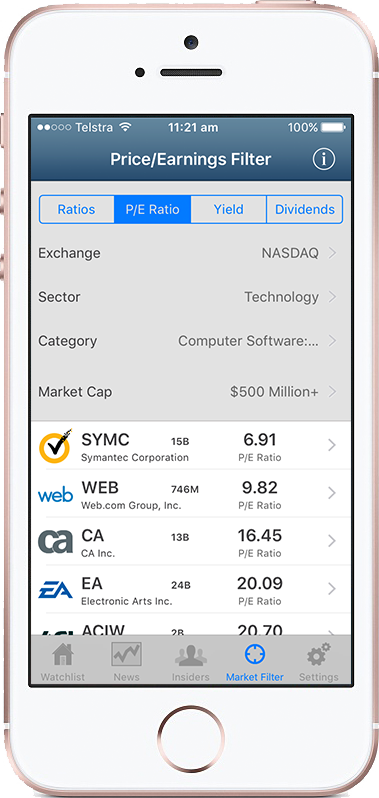 In response to overwhelming demand from StockLight users, we have introduced support for the NASDAQ & NYSE stock exchanges.
Now you can use Australia's favourite stocks app to track american businesses like Apple, Telsa Motors, Berkshire Hathaway, Facebook and more.
Over 3,000 stocks from the NASDAQ have been added as well as close to 3,000 stocks from the NYSE and over 300 stocks from the NYSEMKT.
With push notifications of dividends, insider trades, price history and annual report 10-K PDF documents all found in the same place, StockLight is now your go-to research tool for stock investing in North America.